Love for dressage paired with
a natural breeding instinct
Initially we purchased ponies for our daughters, who were
eager to pursue dressage both as a hobby and competitive
sport. As the girls grew up and left the stud farm to pursue
their studies, Marion continued her passion for dressage
ponies as a private breeder. Her greatest success so far
has been the breeding of Die Wahre Liebe, who became
Championesse of Germany in 2019.
DIE WAHRE LIEBE NRW (2015)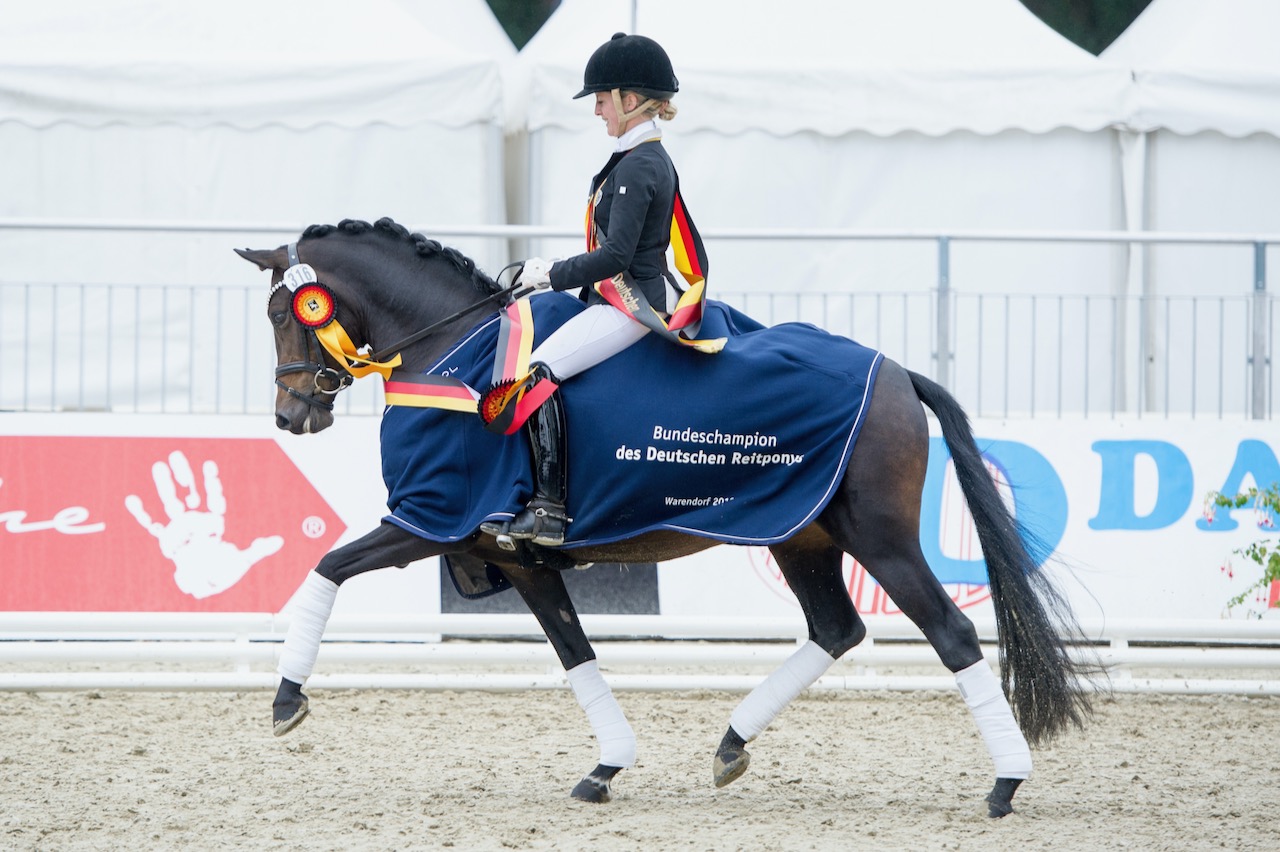 Mare by COSMOPOLITAN out of DIE KLEINE LIEBE
Championesse of Germany 2019
Championesse of Westphalia 2019
Competition Successes
Date/ Place
08.09.19 Warendorf
06.09.19 Warendorf
28.07.19 MS-Handorf
25.07.19 MS-Handorf
Class
German Championship
Pony Examination
Westphalian Championship
Pony Examination
DIE KLEINE LIEBE (2004)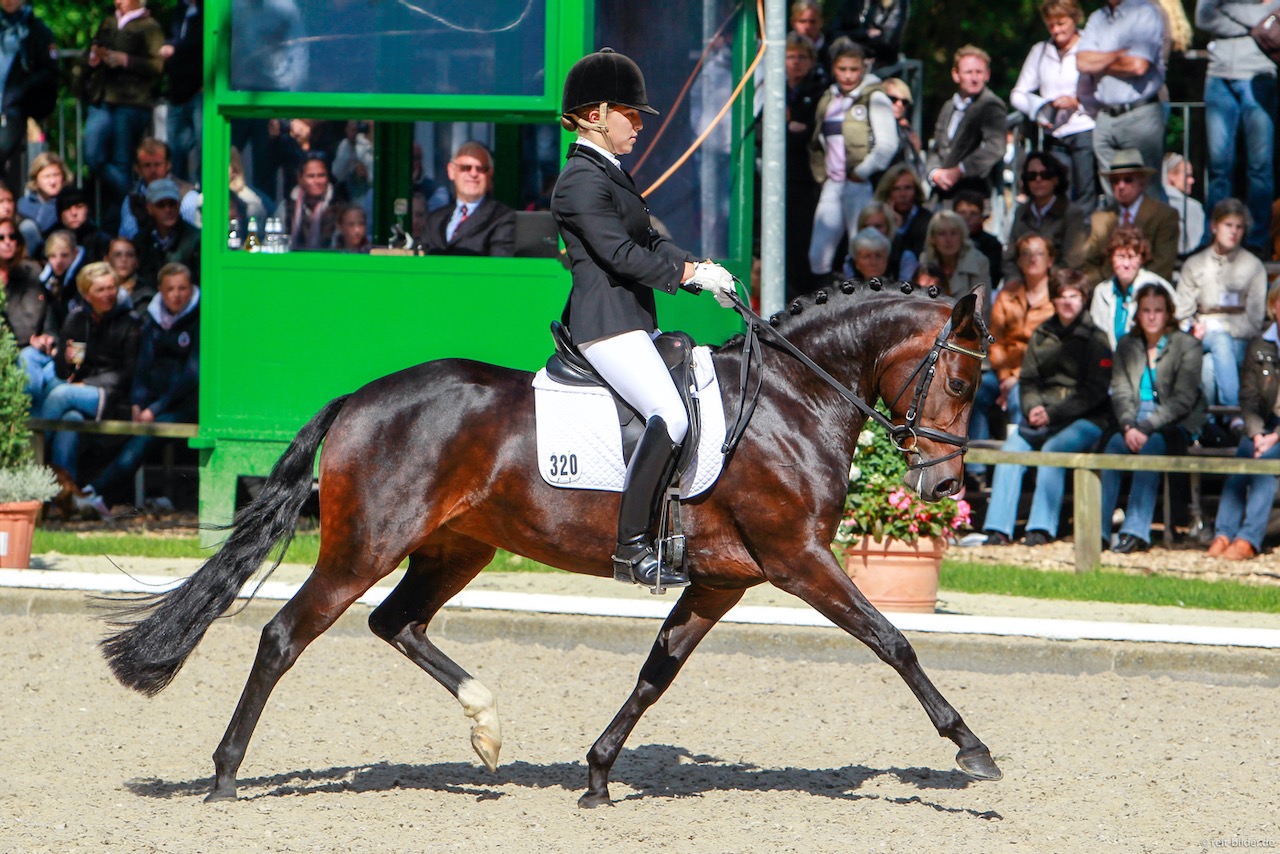 Mare by DER FEINE LORD out of NIBELUNGENFEE
Championesse of Germany 2010
Mother of DIE WAHRE LIEBE NRW
Competition Successes
Class
Dressage L*
Dressage L
Dressage pony class L
Dressage pony class A
Dressage horse class A
Cyrana du Bois (2002-2018)
Mare by DERANO GOLD out of CARISHMA DU BOIS
Competition Successes
Class
Dressage class L
Dressage class A
Associate premium mare and mother of
MILKY WAY
Stallion selected for breeding, now stationed in Canada